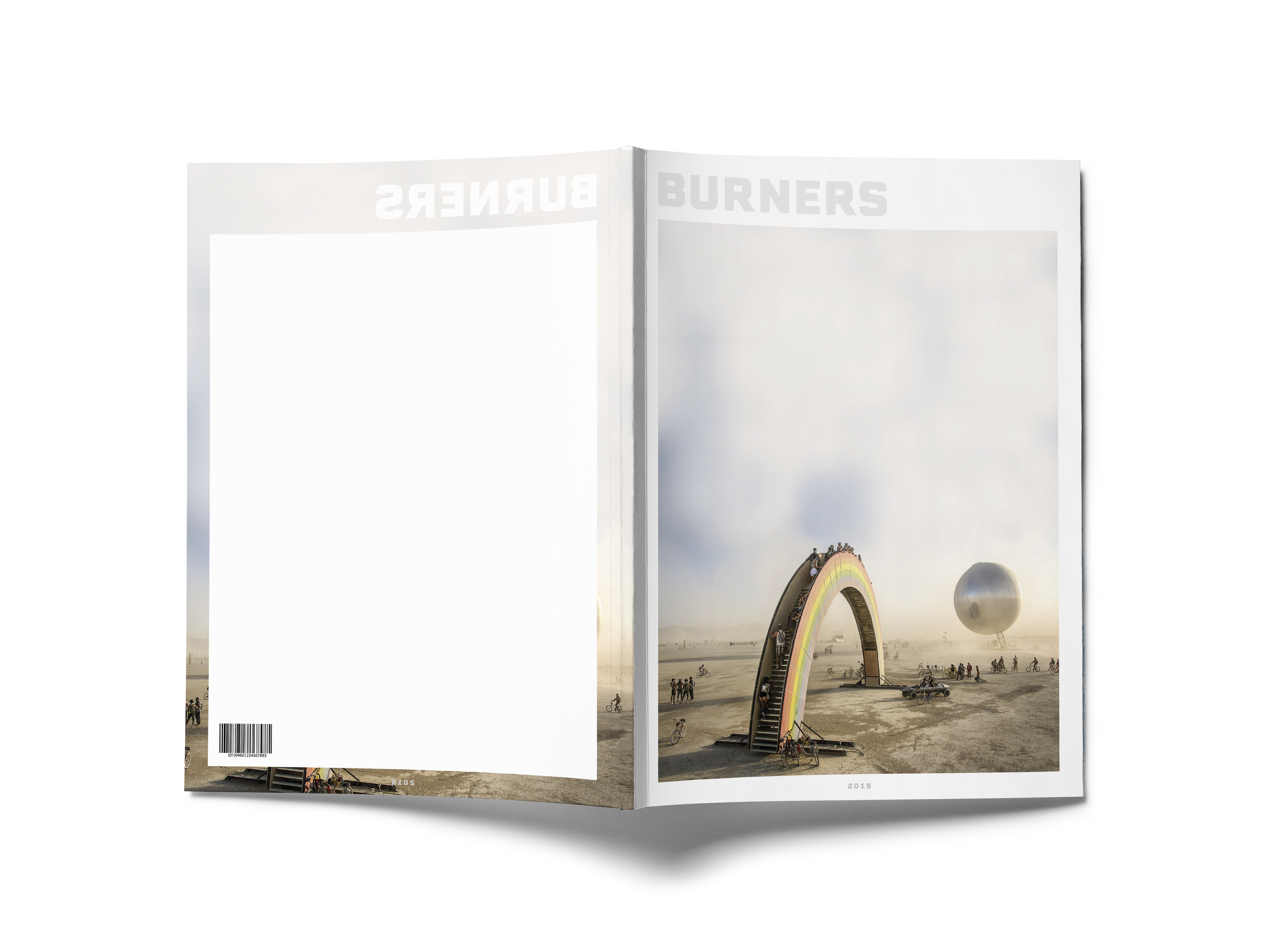 During a course in editorial design, led by Pompe Hedengren (Creative Director at Stockholm Graphics) and Daniela Juvall (Art Director, freelance) the goal was to create a fictive magazine. After choosing a topic that you felt strongly about, you were to create all essential parts of a magazine including name, logotype, cover, content page, collage page, reportage and interview. You had to come up with a target audience and create a graphic identity for the magazine by deciding on imagery, composition, typography and colors to cater to said audience. 
Execution
I decided to make my magazine about Burning Man, out of fascination and curiosity for the phenomenon. I wanted to communicate the feeling of the arid desert, spirituality and community in the design by making a composition with a lot of air and white space; using powerful but calm imagery, amiable typography with both character and pride combined with humble colors. 
Recognition of the project
I was one of the six students who received a letter of recommendation for this project, with the following motivation:

"With a calm and confident figuration, she has created a magazine about Burning Man and the enveloping culture of the event. Amazing pictures, pleasant fonts and muted colors create a powerful feeling of standing in the sunset of the Nevada desert. Alice has a delicate eye for composition and harmony, which together with the explosive imagery creates a magazine of high quality. We are immensely impressed!"
Concept | 
Art direction | Design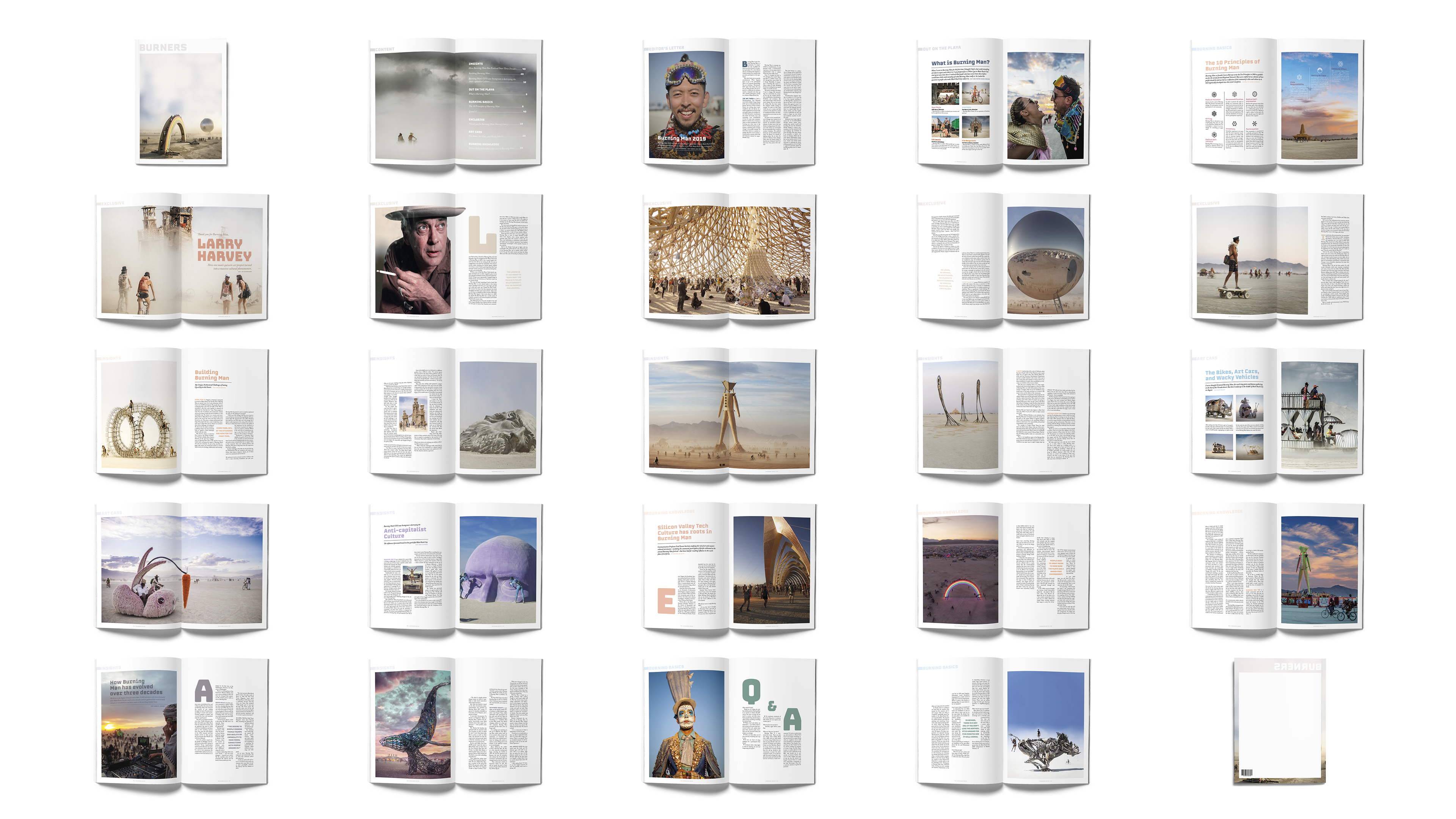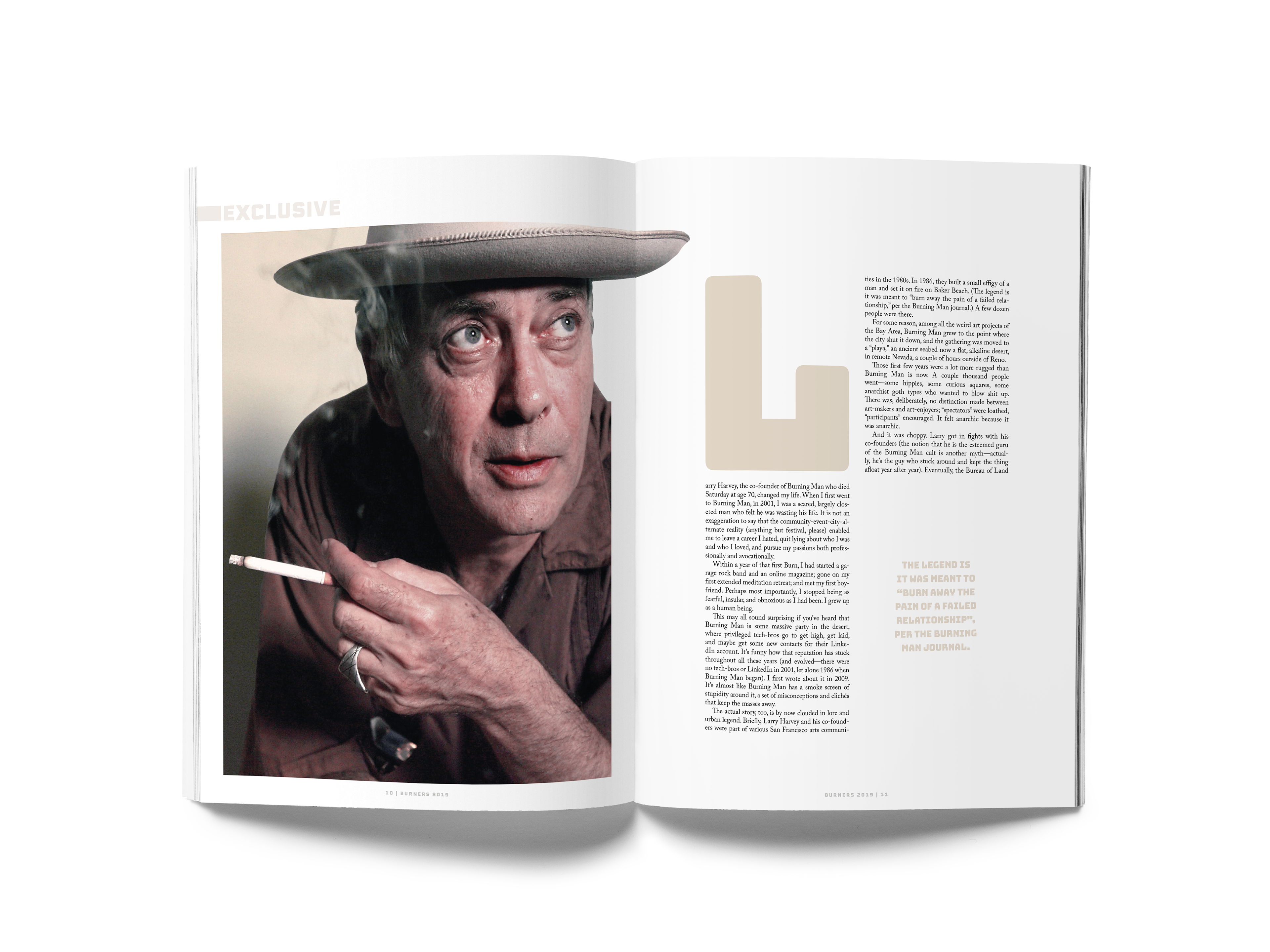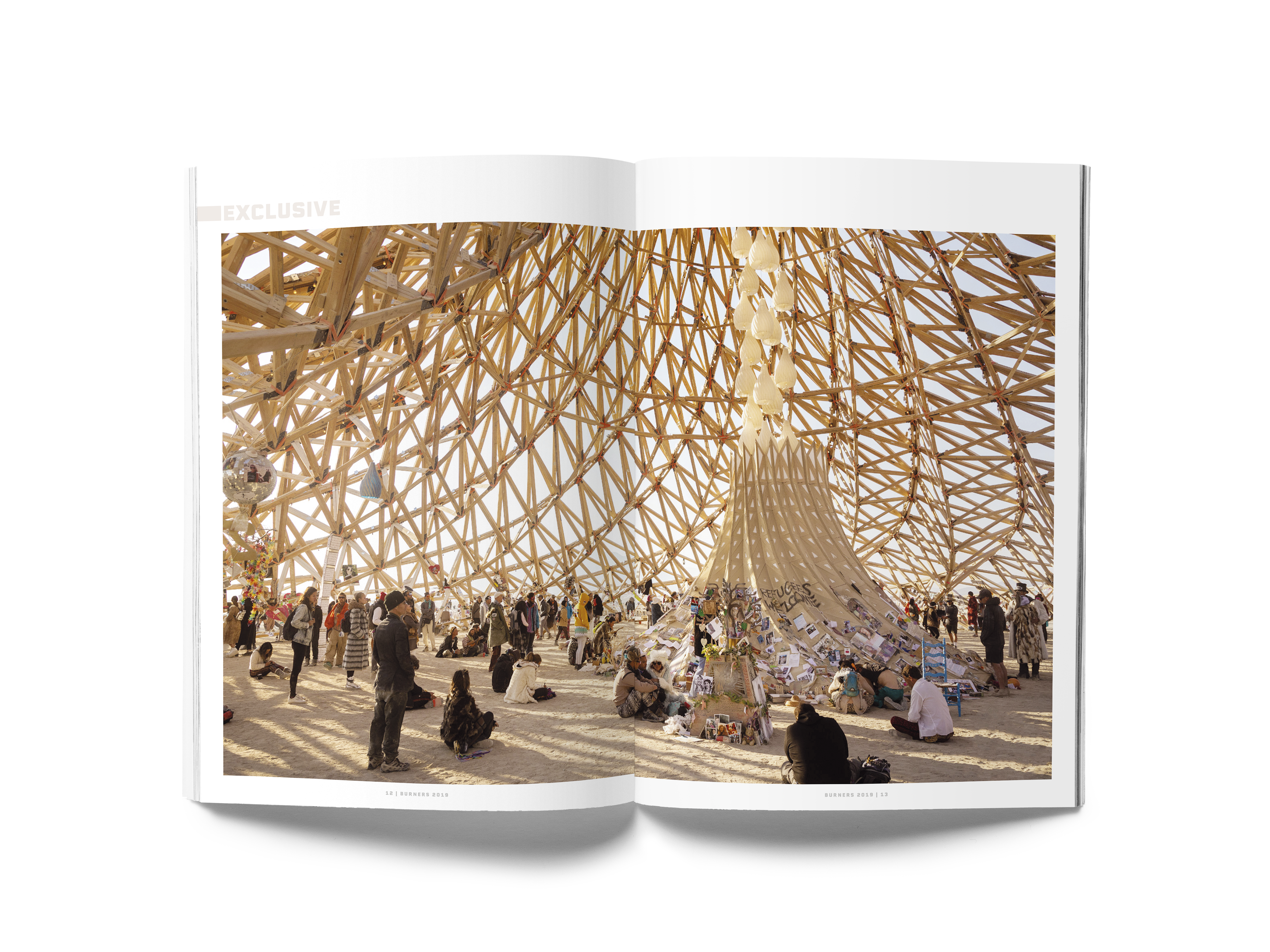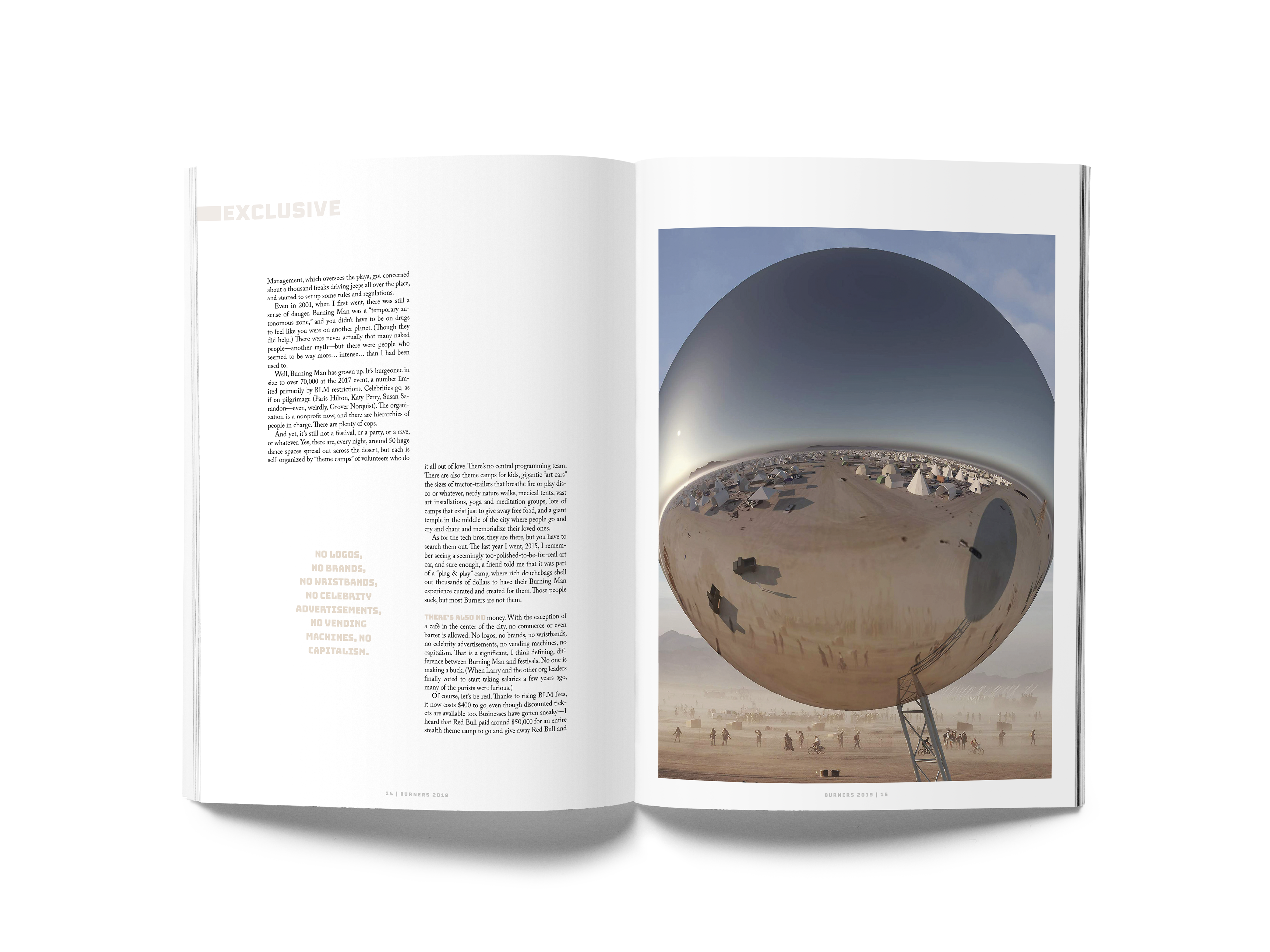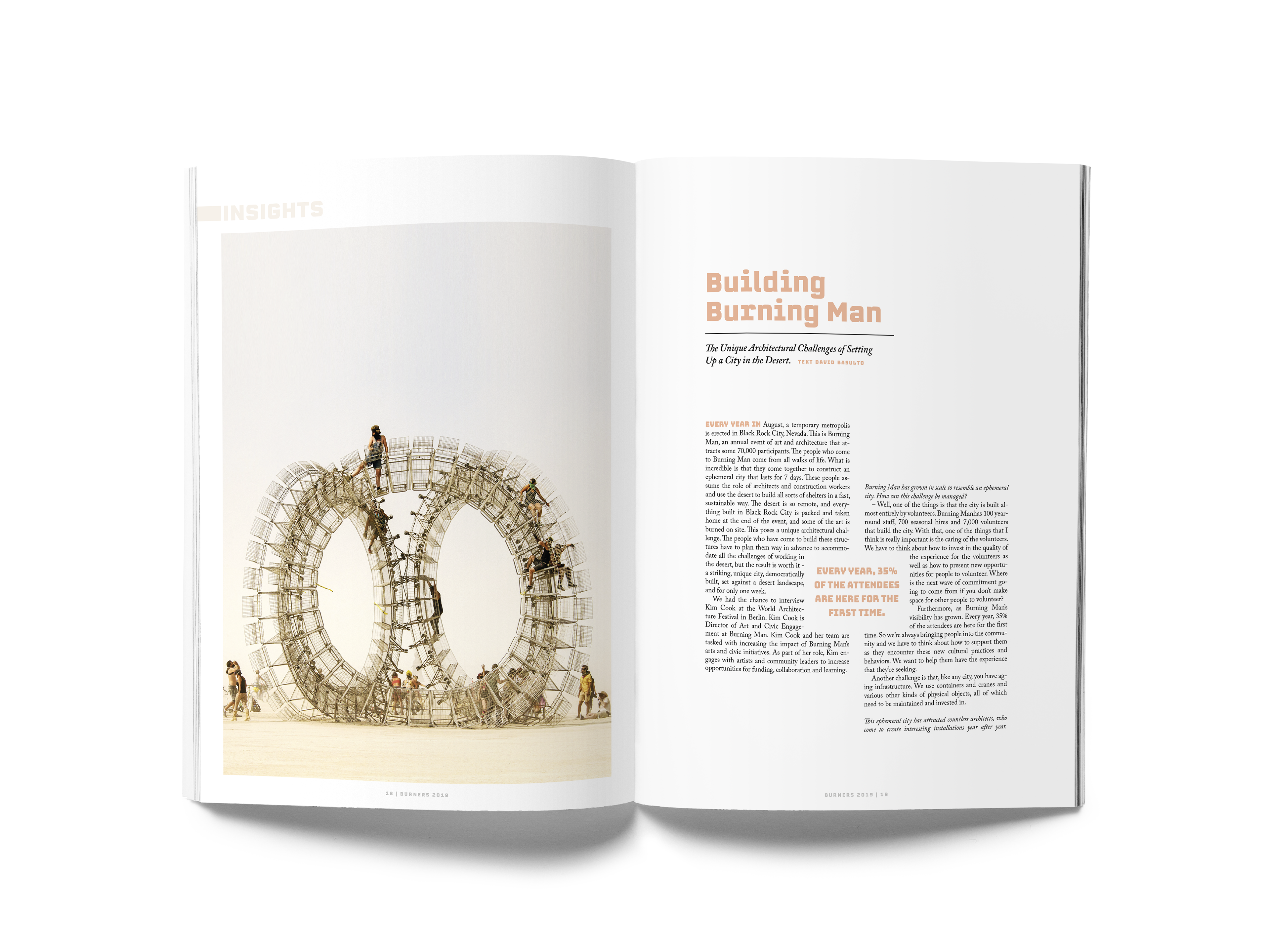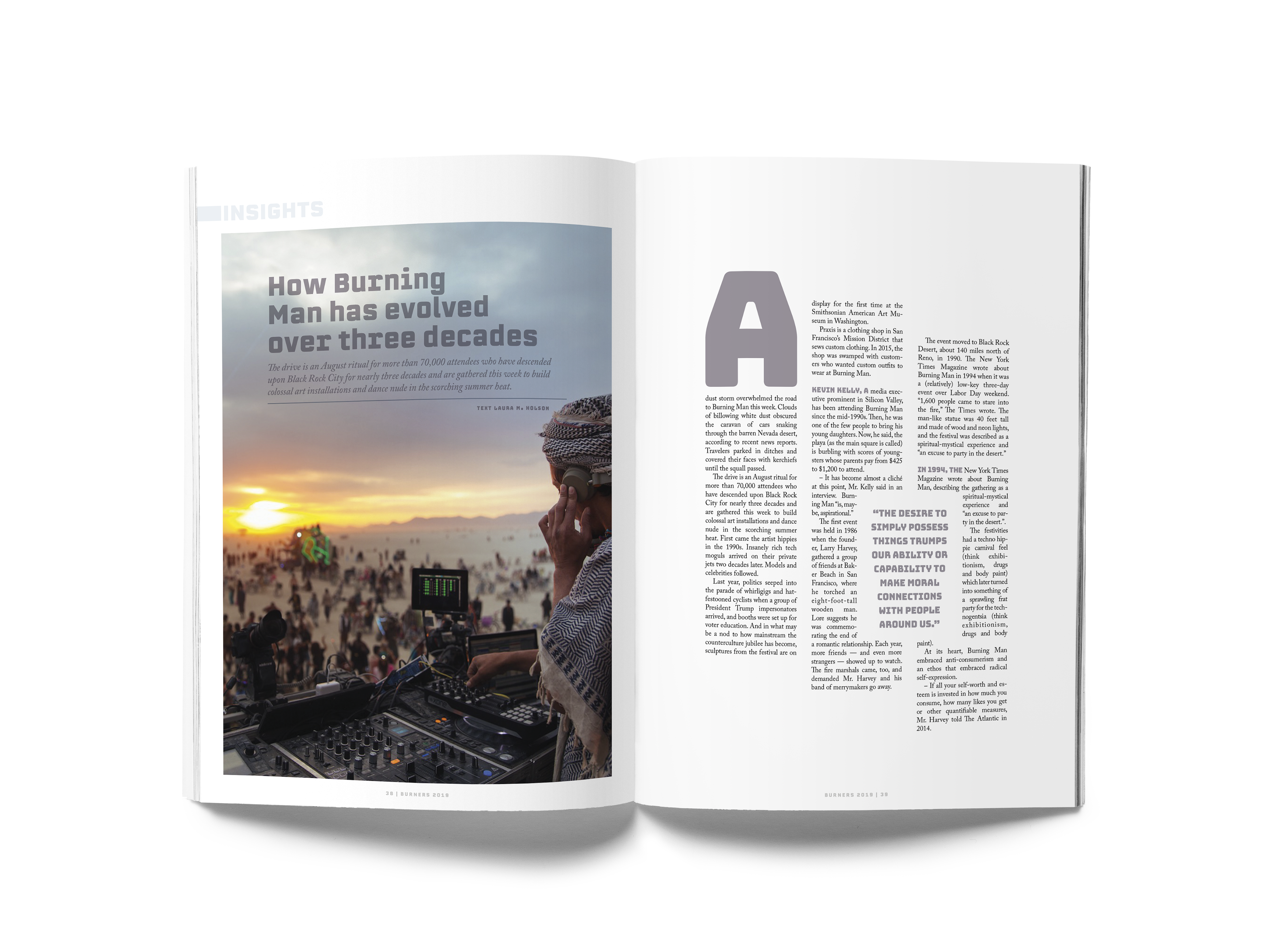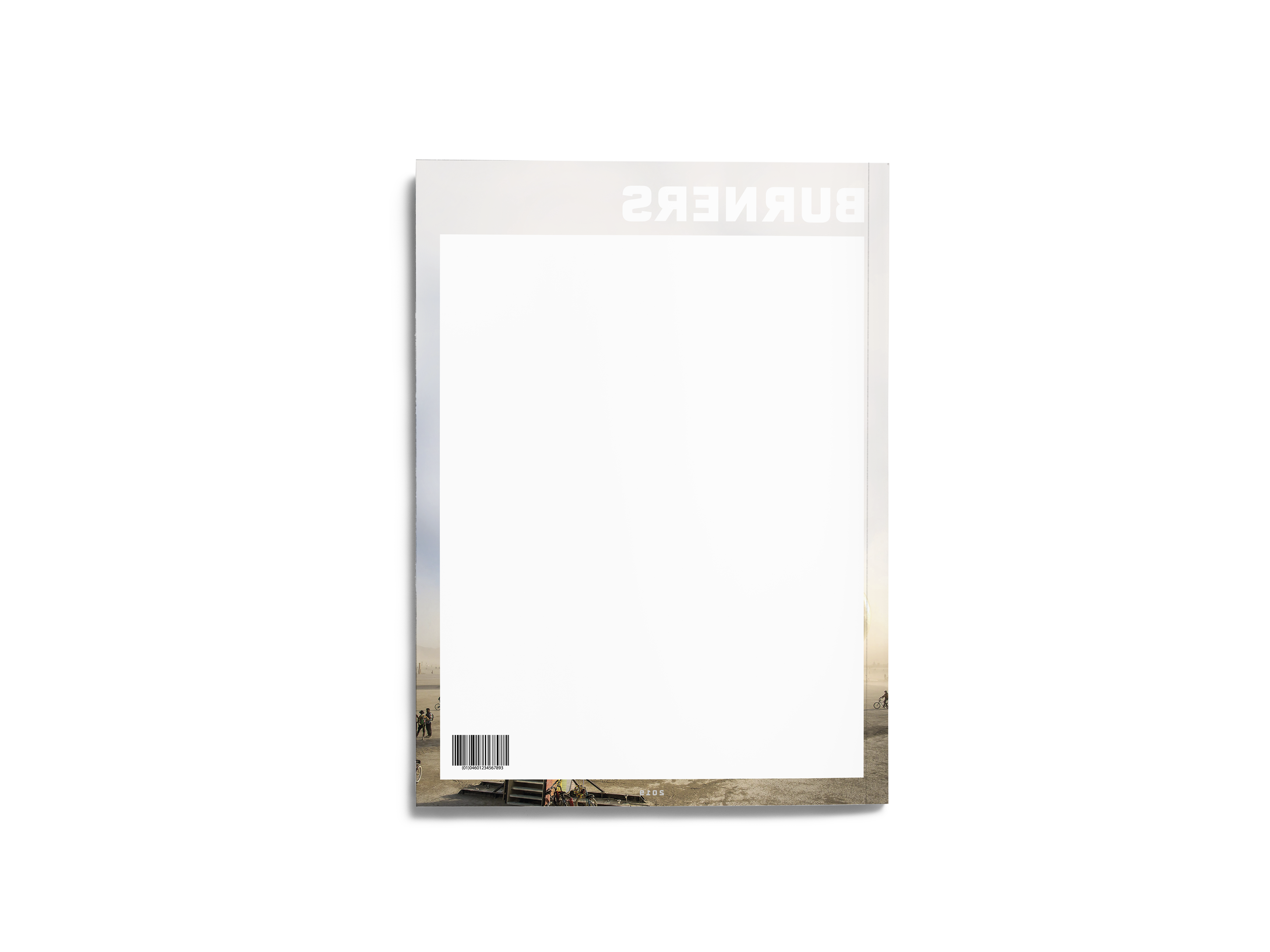 ​​​​​​​
Are you crazy to see what's next?