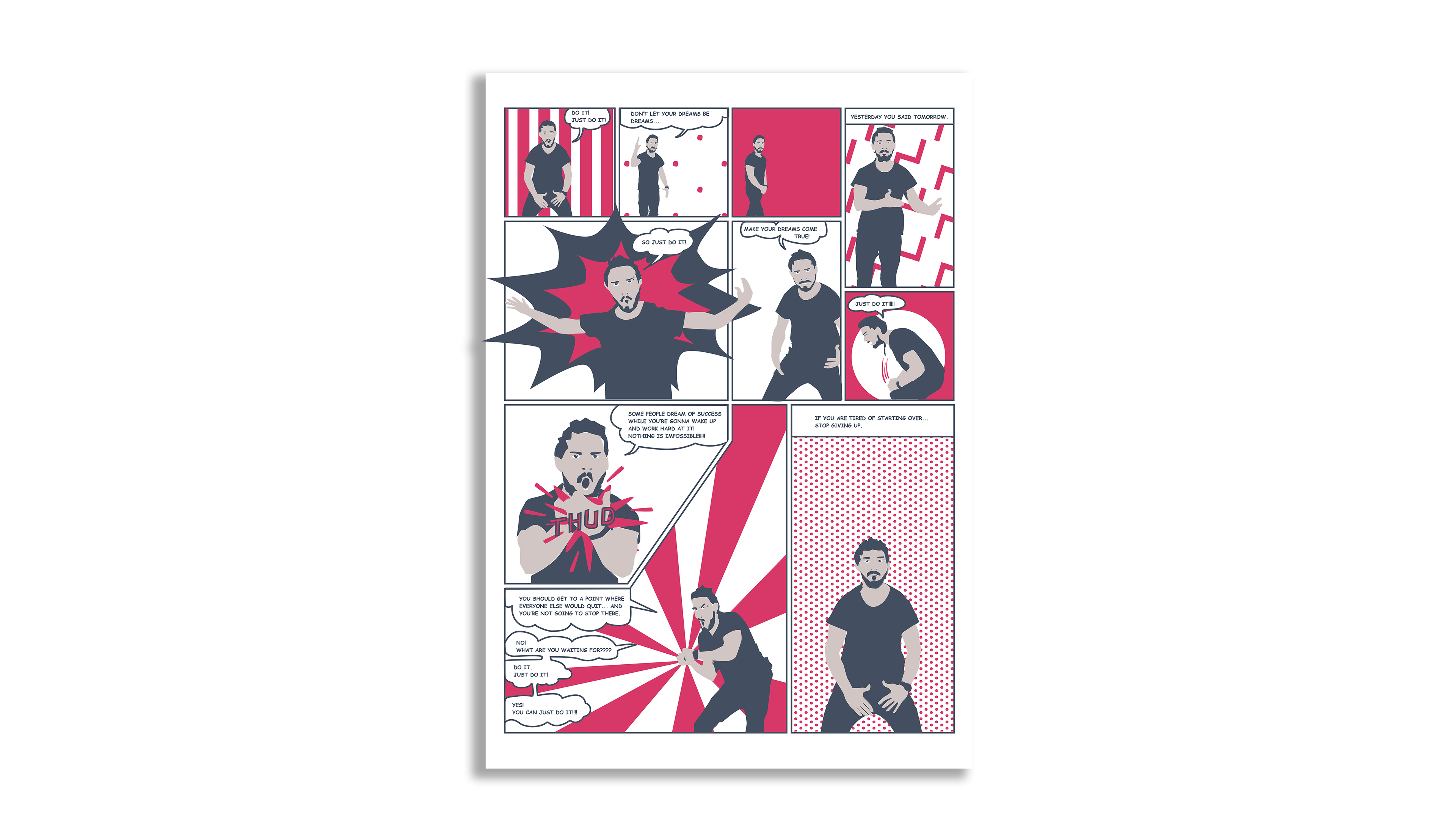 Screen is an annual poster competition for the leading design and art schools in Sweden, in order to provide students with a greater insight into the qualities of screen printing. Entries will be judged by a professional jury and the top ten entries, exploring the most of screen printing opportunities combined with the characteristics of a good poster will be printed and displayed.
Brief

The theme of 2019:s competition was DIY (do-it-yourself), and the task was to create a poster which could be printed using screen printing as printing method. One was only allowed to use three pantone colors at the most. 
Concept

I focused on the motivational part of DIY. I imagined that there are people out there that are similar to me – who have a vision of a DIY-project that they want to make into reality. But quite often there can be a tendency of procrastination, and such exciting projects may never see the light of dawn. That's why I decided to create a "motivational poster" inspired by acclaimed actor and artist Shia LaBeouf's viral motivational speech. I sought to encourage myself and other likeminded individuals to get down to business and just start that DIY-project; realizing those creative visions that are just waiting to materialise. Just DIY! 

I was intrigued to transform Shia LaBeouf's one minute long motivational speech into a poster and in some way still manage to communicate it with the same energy and feel as in the video. Therefore, I came up with the idea to turn his speech into a comic strip and named it "The Motivational Hero", since I portrayed him in a somewhat super heroic manner.