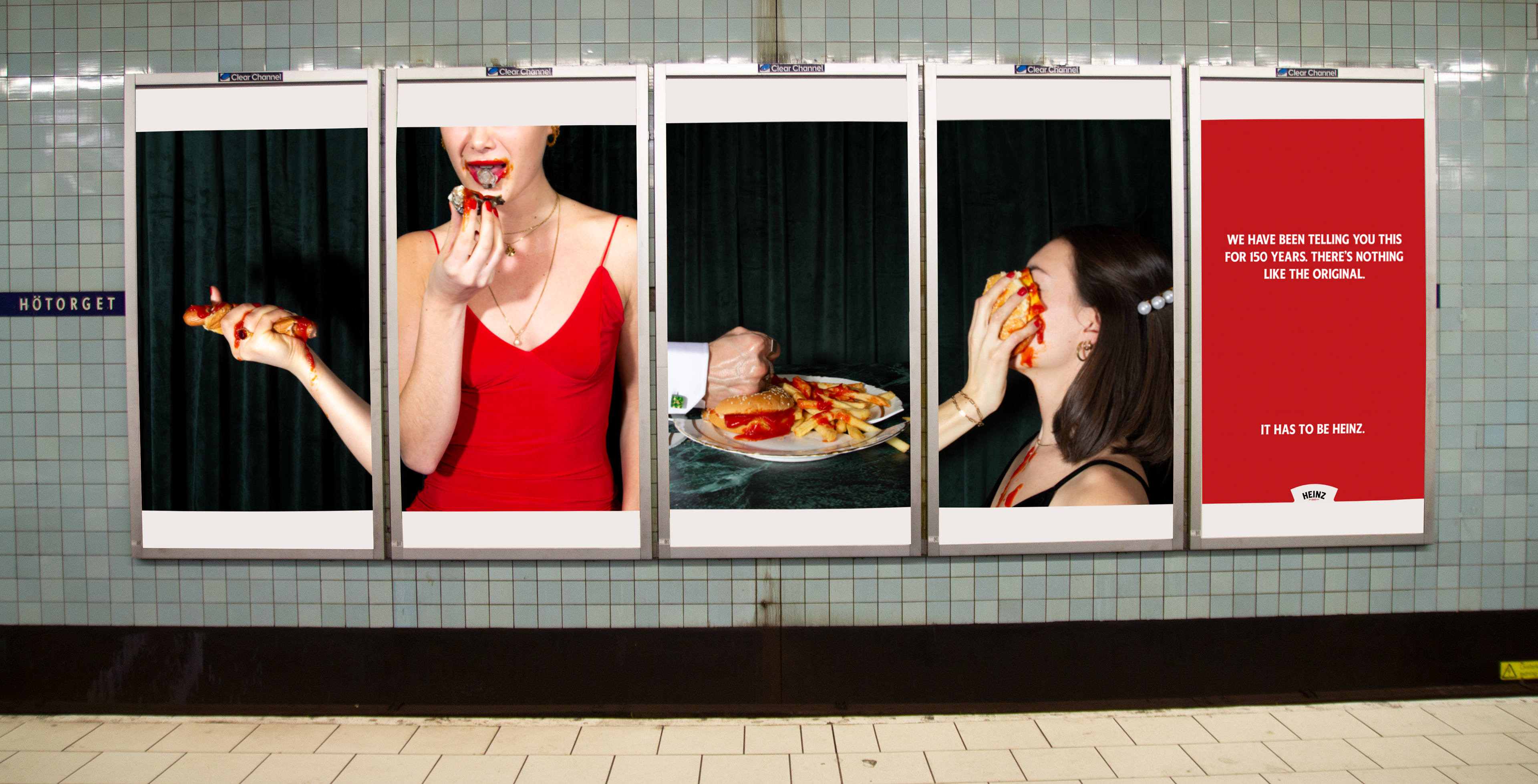 Condiments are never the star of the show: they're what goes on the side. To continue as the most chosen brand, Heinz needs to establish itself as the main event. How can Heinz convince people that their favourite foods can only be enjoyed with their favourite ketchup? Celebrate the 150th anniversary of Heinz, and spark the next 150 years of brand love. However you chose to communicate, your designs should: 
• use the brand tagline 'It has to be Heinz' 
• facilitate a conversation between the past and the future 
How can you introduce a new audience to Heinz – and make existing brand lovers feel confirmed in their behaviours because they're seeing things they already know but in a new light? How does Heinz ketchup remain the chosen one? 
Heinz has been in the game for 150 years and still going strong. To be humble, they are doing quite okay as the global leader in the ketchup industry. But to maintain their top-of-mind position and to introduce Heinz to the younger audience we thought Heinz could shine light on their biggest fans. We call them Heinzers.
We have found that ketchup is a highly engaging product. And for the Heinzers, it is more than obvious that Heinz is the one and only choice. Our research shows that the Heinzers are severely puzzled when trying to grasp why anyone would choose any other brand but Heinz. It has to be Heinz! In extreme cases this can cause situations of outrage. We wanted to embrace the Heinzers and their high engagement in order to encourage a conversation between the Heinzers and the new audience. With a global marketing campaign, we portray scenarios where Heinzers are losing it when facing the absence of Heinz ketchup. 
As Heinz and their fans have been telling you for 150 years; there's nothing like the original. It has to be Heinz.