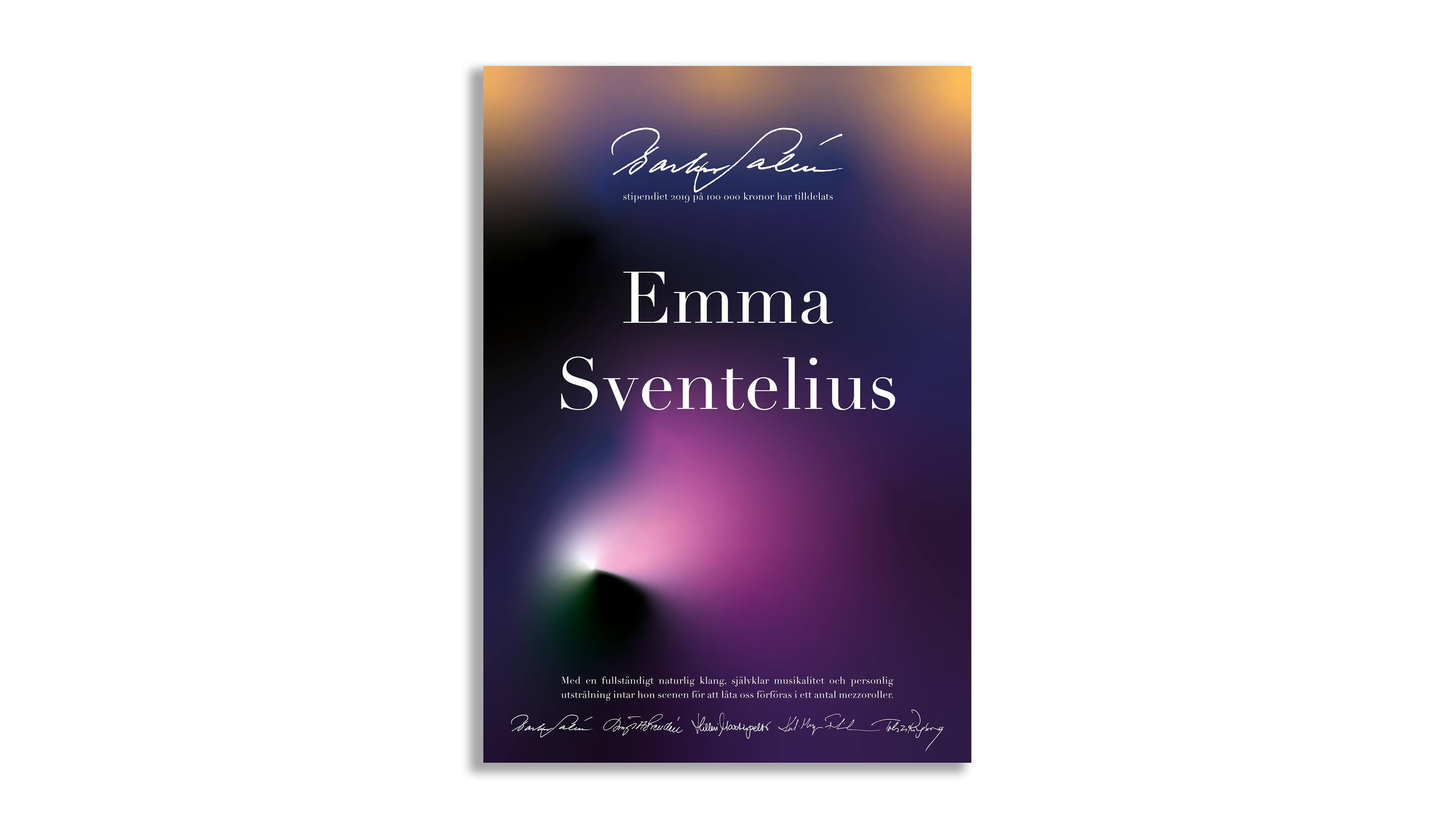 The Barbro Salén foundation have been collaborating with Berghs School of Communication for ten years in a row by offering the first-year students at the program of Communication Design to compete by designing the diploma for their yearly scholarship. The brief was to design a unique and artistic diploma. The design should communicate opera or musicality in some way.
I wanted to create the feeling of a stage with lights that fuse and is out of focus. The white spotlight is symbolising the opera singer, who shines bright with her incredible voice. I won the contest with my design proposal. 
Concept | Art direction | Illustration
Could there be even more? 
Hit that button and see for yourself!